Uncle Ebo opens up on struggle with masturbation, shares tips on how to break the addiction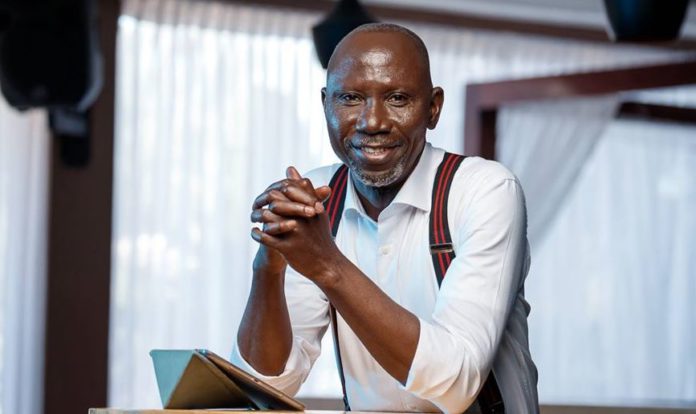 Playwright and life coach, Ebo Whyte has revealed how he overcame an addiction to masturbation when he was in his 20s.
In a Facebook post advising young people on how to beat the addiction, he shared how confessing to his fellow church leaders at church led to rebuke and stigmatization.
"Interestingly after the meeting, some of the other leaders came to confess to me that they were guilty of the same," he added.
Unable to get any answers from there, he "embarked on a personal retreat at the beach, to wrestle with God until I hear from Him. But after about 30 minutes I had a strong urge to go to church, it was a Sunday. I did and the sermon was for me, from Romans 7."
Uncle Ebo stated that the sermon taught him that he was "not a pervert" and with "that knowledge, somehow I was able to move away from masturbation," he added.
He advised the youth to recognize that "the body and spirit are at war", therefore if one desires to stop living in sexual sin, they need to tackle the issue from the spiritual front.
In order to do that, he emphasized the use of Scripture to combat those proclivities.
He narrated an incident where a visit to his would-be wife brought on some urges he could not control.
"I went to visit her but as I approached her house, 'Kojo Mensah' started to respond. I was getting an erection! I broke into tongues but the harder I prayed the harder the erection got.
"I cried to God: "How do I stop living in sexual sin?" God directed me to wield the Sword of the Spirit – recite memory verses on holiness and purity and as I did, the erection dissipated. And we were able to stay off each other until we went to the altar.
For those trying to overcome any addiction, Uncle Ebo advised, "take one day at a time; celebrate the victories but if you fail, tomorrow is another day. Hold yourself accountable to someone and confess your sin to him/her."
"Finally, remember at certain levels of addiction, willing yourself to quit doesn't make you stop. It's warfare."
The Roverman Productions lead writer is hosting 'My Next Relationship Webinar, MATTA DEY 4 – "LET'S TALK ABOUT SEX". It comes off on Sunday, May 30 at 5:00 pm via Zoom.
Source:myjoyonline.com
Mum prayed and fasted for dad to be rich; he cheated on her as soon as he did – Lady cries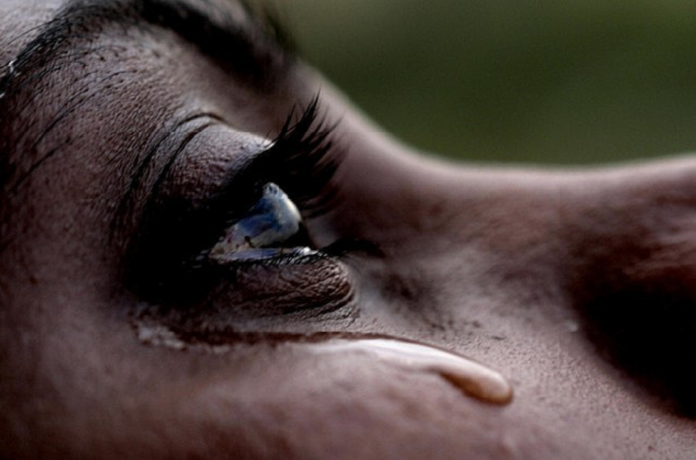 A sad netizen has chosen to find solace on social media after finding out her father has been cheating on her mum with ladies her age.
The lady, who asked well-known Ghanaian actress, Kafui Danku to anonymously share her story on her verified Facebook account recounted that she harbours hatred towards her father given what he has been doing to her mother.
She narrated that, her mother, though uneducated, is very knowledgeable in terms of home management and loves her father a lot.
The anonymous lady said her mother used to fast and pray at midnight for her dad when he had no money.
Her father eventually made it but decided to stab her mother in the back by having affairs.
The sad young lady said her father dates younger girls now. Recently, her mother confided in her saying she has noticed a change in attitude from her father, the lady revealed.
According to her, the father has stopped giving her mother money for housekeeping and anytime she asks for money, he would brush her off saying, "take money from your business, I will refund it."
The worried daughter says she is scared to tell her mother what is going on. Her mother has issues with blood pressure and she fears, letting her in on what is ongoing might harm her.
Source: Adomonline
Keep your relationship private until there's a ring or a baby – Actress
Hollywood actress Regina Hall shared that relationships flourish better without the additional pressure from the world to fit into certain expectations. She believes that unions are not permanent until there's a long-term fixture like a ring or a baby.
The 50-year-old soaring actress may be everywhere with movies, but her private life is private personified! Speaking to Essence Magazine's,"Yes Girl! Podcast", she revealed why she has never confirmed any dating rumour about her.
"I just feel like relationships are sacred until you're in a space where you are really certain and knowing. Until you see and know what that part of your life is, inviting the public in is off-limits. But I understand people's curiosity because I ask God, 'who is it going to be'? as much as they do. I'm like, God! But I also do that with other people. My friends call me and say, 'Guess what I heard?' So, I think it's just natural human curiosity."
The actress mentioned that although that is expected to happen to someone in the spotlight, she is bothered about people knowing her business until she is certain about it.
"It's a little bit of a sacred area until there is a baby or a ring. I feel like it's just easier for even the relationship to flourish if it's left without feeling any additional pressure from the world to be like, 'oh well, now people think or know or heard, so maybe we should or shouldn't…' So I think that's why I like to be private, but curiosity is so normal," she concluded.
Source : 3News
Odartey Lamptey: I will do whatever it takes to evict my ex-wife
Former Ghanaian youth star, Nii Odartey Lamptey says he will do whatever it takes to evict his ex-wife from his seven-bedroom house at East Legon following the dismissal of her latest appeal today in Accra.
Odartey's ex-wife, Gloria Appiah wanted the Court of Appeal in Accra to grant her ownership of the ex-Ghana international's seven-bedroom house as compensation after their much-publicised split in 2013.
Speaking with Kasapa FM, shortly after the appeal was dismissed, Odartey Lamptey said the Court has directed Madam Appiah to move from the house immediately.
The former Aston Villa star said he was grateful to God for enabling him to endure the eight-year legal tussle.
"We will do whatever now to move her from the house, as soon as possible," Odartey Lamptey said.
Background
The relationship between Odartey and Gloria hit the rocks in 2013 after DNA results revealed that he was not the biological father of his three children after 20 years of marriage.
Lamptey insisted that he never asked his estranged wife to sleep with other men to get pregnant for him after allegations that he was impotent.
He now has biological children with his partner, actress Ruweida Yakubu.Lamptey owns the Golden Lions Soccer Academy and Glow Lamp International School.
Source:Graphiconline.com