Stop sending 'fare' to her; a lady accepting money sells herself-Expert
A man worth his salt will ask a woman out on a date and not send her fare. The woman accepting fare to show up for a date sells herself short.
What happened to a woman making the decision to invest her time and other resources for a date? What is this weird trend about men sending 'transport' to women? When did our men lose the skill of wooing a woman to the level of bedazzlement? Did the lyrics run out?
What happened to be a well-informed, humorous conversationalist such that a woman would love your company and show up – by her own means – for a date with you? Why would I accept a man to pay the cab, or bus for me when I can pay for it? Doesn't it take away my power of decision when I ask a man to send me fare for showing up at our date? What is going on, good people?
In my time – I see you roll your eyes and call me a dinosaur – we saved up and met on an equal footing. Be it that first date ever after high school when I borrowed our neighbour's lipstick to sneak in for an ice cream date with my fellow teenage crush, to our first-ever date with Hubby as a career woman, I paid for my fare at the least. He footed the first bill, but on our second date, I paid for our drinks.
We have a problem. First of all, today's man no longer feeds his brain. Gone are the days when we exchanged books, read great minds, discussed themes and plots and visited mysterious places through the pages of a book.
Today's man is this shallow-minded keyboard warrior consuming hate-filled posts and spewing the same right back. He has nothing tangible in the form of brain matter to offer a woman. So what does he do? He buys her affections with a measly mobile money loan. A man worth his salt will ask a woman out on a date and not send her fare. He expects that she will be interested enough to meet him. The woman accepting fare to show up for a date sells herself short. How does she not see this as an insult to her person? 
Monthly allowance?
Never give a woman your ATM card. It's a sexist statement, I know. But if money is all that you show a woman, then that is all that she will value you for. When the money runs out, do not be stunned that she will also pack and go.
I was shocked to learn that there are wives who receive a monthly allowance from their husbands. I complained to our couple mentor, that my husband does not give me a special allowance. Never mind that we have a family budget that includes our allowances to do as we deem.
"A woman feels good to receive some money from her husband, even when she has her own."
This statement from our friends softened Hubby's heart and he gave me his ATM card and, of course the PIN. I do not know what tender he had walked into as he had managed to load the debit card with some substantial cash. By coincidence, it is at this time that I realised how ancient and threadbare our curtains had become. I replaced them and had the curtain rods redesigned. Our kids needed a wardrobe upgrade, Hubby too, and since Toi Market does not accept card payments, I went to the shopping malls.
Our mattresses needed the waterproof covers I had seen advertised, and I got that sorted. Our sofas were an eyesore. Hubby took the ATM card back before I could get the seats sorted. This got me extremely upset, and I wondered then of what purpose was a husband when he could not let me have his ATM card without grudging about it. His worth seemed to have been temporarily tied to that money card.
The minute he withdrew it, I was forced to once again use my brain and hands for an honest day's work. A wise thing he did, too, seeing as Covid-19 came along and 'shown us things' as we Kenyans say when we can't find a fitting description of a terrible experience. We are changing the seats even without his ATM card. Gentlemen, stop sending fare. If she sees your worth, she will show up, even if you are in Lodwar.
Source:Karimi Gatimi of Nation Kenya
Mum prayed and fasted for dad to be rich; he cheated on her as soon as he did – Lady cries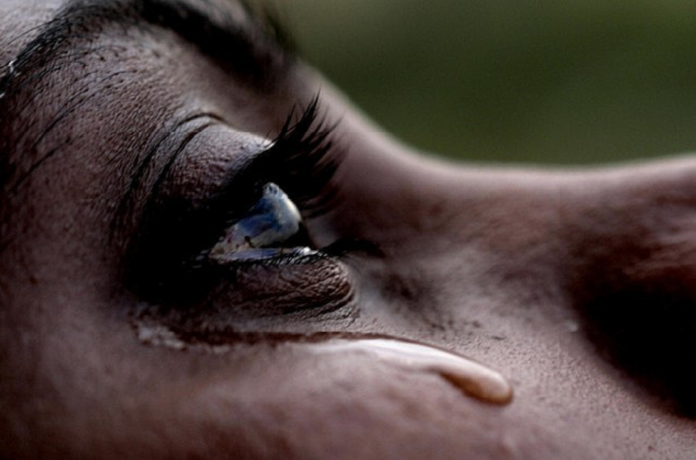 A sad netizen has chosen to find solace on social media after finding out her father has been cheating on her mum with ladies her age.
The lady, who asked well-known Ghanaian actress, Kafui Danku to anonymously share her story on her verified Facebook account recounted that she harbours hatred towards her father given what he has been doing to her mother.
She narrated that, her mother, though uneducated, is very knowledgeable in terms of home management and loves her father a lot.
The anonymous lady said her mother used to fast and pray at midnight for her dad when he had no money.
Her father eventually made it but decided to stab her mother in the back by having affairs.
The sad young lady said her father dates younger girls now. Recently, her mother confided in her saying she has noticed a change in attitude from her father, the lady revealed.
According to her, the father has stopped giving her mother money for housekeeping and anytime she asks for money, he would brush her off saying, "take money from your business, I will refund it."
The worried daughter says she is scared to tell her mother what is going on. Her mother has issues with blood pressure and she fears, letting her in on what is ongoing might harm her.
Source: Adomonline
Keep your relationship private until there's a ring or a baby – Actress
Hollywood actress Regina Hall shared that relationships flourish better without the additional pressure from the world to fit into certain expectations. She believes that unions are not permanent until there's a long-term fixture like a ring or a baby.
The 50-year-old soaring actress may be everywhere with movies, but her private life is private personified! Speaking to Essence Magazine's,"Yes Girl! Podcast", she revealed why she has never confirmed any dating rumour about her.
"I just feel like relationships are sacred until you're in a space where you are really certain and knowing. Until you see and know what that part of your life is, inviting the public in is off-limits. But I understand people's curiosity because I ask God, 'who is it going to be'? as much as they do. I'm like, God! But I also do that with other people. My friends call me and say, 'Guess what I heard?' So, I think it's just natural human curiosity."
The actress mentioned that although that is expected to happen to someone in the spotlight, she is bothered about people knowing her business until she is certain about it.
"It's a little bit of a sacred area until there is a baby or a ring. I feel like it's just easier for even the relationship to flourish if it's left without feeling any additional pressure from the world to be like, 'oh well, now people think or know or heard, so maybe we should or shouldn't…' So I think that's why I like to be private, but curiosity is so normal," she concluded.
Source : 3News
Odartey Lamptey: I will do whatever it takes to evict my ex-wife
Former Ghanaian youth star, Nii Odartey Lamptey says he will do whatever it takes to evict his ex-wife from his seven-bedroom house at East Legon following the dismissal of her latest appeal today in Accra.
Odartey's ex-wife, Gloria Appiah wanted the Court of Appeal in Accra to grant her ownership of the ex-Ghana international's seven-bedroom house as compensation after their much-publicised split in 2013.
Speaking with Kasapa FM, shortly after the appeal was dismissed, Odartey Lamptey said the Court has directed Madam Appiah to move from the house immediately.
The former Aston Villa star said he was grateful to God for enabling him to endure the eight-year legal tussle.
"We will do whatever now to move her from the house, as soon as possible," Odartey Lamptey said.
Background
The relationship between Odartey and Gloria hit the rocks in 2013 after DNA results revealed that he was not the biological father of his three children after 20 years of marriage.
Lamptey insisted that he never asked his estranged wife to sleep with other men to get pregnant for him after allegations that he was impotent.
He now has biological children with his partner, actress Ruweida Yakubu.Lamptey owns the Golden Lions Soccer Academy and Glow Lamp International School.
Source:Graphiconline.com