Stop breaking up NPP; I'll be first casualty if we go into opposition – Ken Agyapong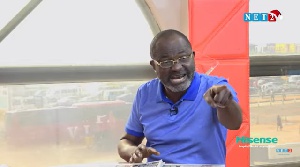 Maverick politician and New Patriotic Party(NPP) MP for Assin Central, Ken Agyapong has disclosed that he cannot afford to remain quiet over actions he considers will send the party to opposition as he'll be the first casualty when the party exits power.
He condemns the intense internal jostling by supporters of Trade Minister, Alan Kyerematen and Vice-President Bawumia over who succeeds President Akufo-Addo two months into the President's second term, adding that if this campaign is not stopped it will send the party out of power.
"NPP people should listen to me well, if we go to opposition I'm the first person who will suffer huge casualties, therefore I'm not going to sit down for anybody to make a mistake to send the party to opposition. Don't think that I'll remain silent, I will definitely talk after all the ministers are appointed and approved by Parliament. If the NPP like, let them repeat the same mistakes and see if they can control me. No, no, no, they can't, if they do. So their fixation on power at this early stage of Akufo Addo's second term must be shelved. It is too early to start jostling for who'll succeed President Akufo Addo when he's even yet to form his government for the second term. We should learn from our past mistakes and stop disintegrating the party with our ambitions, it will not help the party," Hon. Ken Agyapong said in an interview on Oman FM monitored by Kasapafmonline.com.
Meanwhile, The General Secretary of the NPP, John Boadu has said the party will not permit the testing of waters now by party bigwigs who have ambitions of leading the party as Flagbgearer into the 2024 Presidential election.
Internal jolting in the quest to seek a replacement for Akufo Addo whose tenure as President expires in the next four years has started quite early within the NPP
Supporters of Alan Kwadwo Kyerematen, a former Minister of Trade and Industry who lost to Akufo-Addo for the flagbearership slot in 2007 and 2014, and that of the current Vice President Dr. Mahamudu Bawumia have started an open campaign on social media over who leads the party in 2024 elections.
Source:Kasapa FM
Akufo-Addo names 39 deputy ministers, appoints Minister of State at Finance Ministry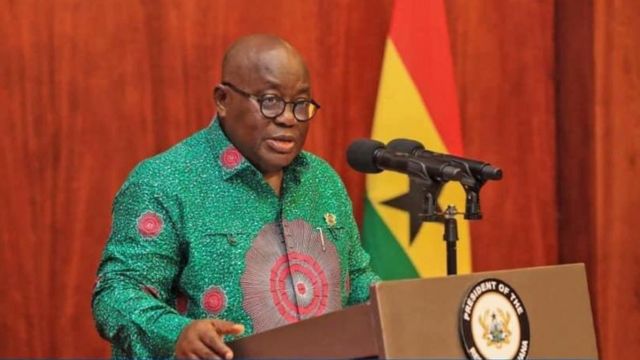 President Akufo-Addo has finally released his list of deputy ministers, subject to approval by Parliament.
According to a statement from the presidency, the list was submitted to the Speaker of Parliament today.
In all, there are 39 deputy ministers appointed under 24 portfolios.
The ministries of Trade, Local Government and Energy have three deputy minister-nominees.
The list had been highly anticipated since the vetting of Ken Ofori-Atta, who was the last minister nominee to appear before Parliament's Appointments Committee on March 26.
Ten of the nominees are women.
A number of the Ministers are also maintaining their portfolio from President Akufo-Addo's first term including Abena Osei-Asare at the Finance Ministry, Mohammed Amin Adam, William Owuraku Aidoo at the Energy Ministry, Osei Bonsu Amoah at the Local Government, Decentralisation & Rural Development and Tina Mensah at the Health Ministry among others.
In addition, a former deputy Minister of Finance, Charles Adu-Boahen, was also nominated as the Minister of State at the Ministry of Finance.
The nominees also feature first time Members of Parliament like Hassan Tampuli and John Ampontuah Kumah.
A statement from the presidency indicated that President Akufo-Addo was hopeful that, "just as was done for his Ministers, Parliament will, on a bi-partisan basis, expedite the approval of his Deputy Ministerial nominees, so they can join the Government forthwith, and assist in the delivery of his mandate for his second term in office."
Source:Citinewsroom
Focus on party interest, drop old grudges – Ebi Bright tells NDC members
Ebi Bright, a former National Democratic Congress (NDC) parliamentary candidate for Tema Central, has urged party members to put the party's vision above personal interests.
Speaking at a forum on Saturday under the theme: "Securing the NDC's Future", she said this was a lesson worth learning from the NDC's political rival, the New Patriotic Party (NPP).
"One of the few things that I envy about the NPP [members] is their loyalty to their [party] direction. They don't make it about the individuals. They don't have to like me. They are looking for what I bring to the table for the advancement of the common good."
"Our party needs to be the common denominator so let's tell that to the people holding old grudges," she stressed.
Ebi Bright added that she was a strong believer in mediation in the face of disputes between party members.
"I believe there is nothing we cannot resolve," she stated.
She thus urged party members to put aside grievances and "concentrate on our strategy and policy and direction and choice."
"I have many things that have hurt me in my journey in the party, but I am looking for an opportunity to engage… so that I can remain here and be a productive part of our party," she stated.
She also highlighted the importance of avenues for mediation and reconciliation in line with the concerns she raised.
Other speakers at the forum included former Presidential hopeful, Goosie Tanoh, former Defence Minister, Ben Kumbuor and former General Secretary of the NDC, Huudu Yahaya.
Source:citinewsroom
Hajia Alima Mahama to US, Lt. Gen OB Akwa to Egypt in Akufo-Addo's ambassadorial appointments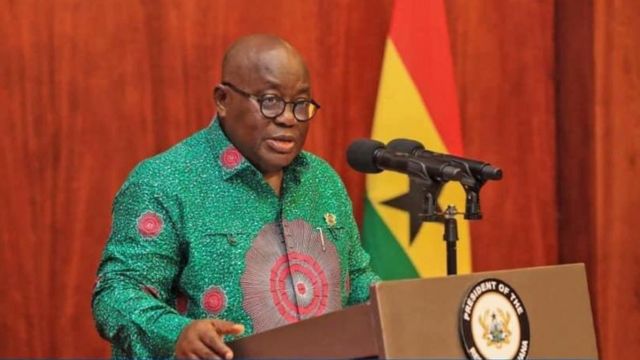 President Nana Addo Dankwa Akufo-Addo has presented a list of nominees to the Council of State to be considered for ambassadorial roles in his second term.
Among these are former Minister of Local Government and Rural Development Hajia Alima Mahama, who has been named to head Ghana's mission in Washington DC, United States of America, and former Chief of Defence Staff Lt. Gen. (rtd) Obed Boamah Akwa, who has been nominated High Commissioner to Egypt.
Some of the ambassadors who served in President Akufo-Addo's first term have maintained their roles.
Papa Owusu-Ankomah will still be in London, UK if sworn in while Alhaji Rashid Bawa will also continue to be in Abuja, Nigeria.
Others like popular broadcaster Francisca Ashietey-Odunton would be heading different missions. She moves from Kenya to Turkey.
Former People's National Convention (PNC) Presidential Candidate Dr Edward Nasigre Mahama would be replaced as Ambassador-at-Large by Michael Ofori-Atta.
Find full list below: