NDC Big Men Petition Parliament not to Approve Alan as Trade Minister
Two leading members of the National Democratic Congress(NDC), Alhaji Mohammed Naziru, Former Special Assistant to Dr.Ekow Spio-Garbrah and Ransford Vanni-Amoah, a Former Board Secretary to the Komenda Sugar Factory have petitioned Parliament not to approve Alan Kyerematen as Minister for Trade and Industry.
According to them, Mr. Kyeremanten had peddled several untruths about the true status of the Komenda Sugar Factory he had inherited from the erstwhile Mahama administration and which reason, he is not fit to be given the nod to continue as head of the ministry.
In the petition signed on February 5 as intercepted by the Nationalistgh.com, the two explained that Mr. Kyerematen had on 10th August 2017 made false claims through his former Deputy, Robert Ahomka-Lindsay that the factory had at no point in time produced any sugar contrary to claims by the Mahama government.
" Mr. Chairman, we wish to emphasise that the answers given by the Former Deputy Minister of Trade and Industry relative to a question on the operations of the Komenda Sugar Factory was a deliberate attempt to mislead the Committee and the good people of Ghana."
"Alan Kyeremanten supervised a ministry that peddled falsehood about Komenda Sugar Factory. He must retract that misleading statement and render an unqualified apology to the good people of Ghana. If he insists on the statement made by his former deputy, kindly ask him to provide evidence." The duo stated.
They added that Mr. Kyerematen should be charged for willfully causing financial loss to the state for a deliberate decision in allowing the state-of-the art investment to go waste without any justifiable reason.
"He committed the following offences:
1. Financial Loss to the State due to lack of serious attention to the factory, loss of time, inefficiency and improper decision-making.
2. Financial Loss to the State in allowing the national asset to deliberately debilitate, so as to reduce the value and to sell it cheaply." The Petitioners stated.
Mr. Naziru and Vanni-Amoah have in addition, alleged that Alan Kyeremanten's ministry had lied to Parliament that the Mahama administration did not make any plans to cultivate and or purchase raw sugarcane needed to feed the Komenda Sugar Factory before exiting office in January 2017.
"The Komenda Sugar Factory procured sugarcanes from farmers within Central and Western Regions and one of the local companies contracted for haulage services was Perrilines Limited. Perrilines Limited alone hauled between 1,300 to 1,400 tons of sugarcane. Other three companies were G-Kads Limited, Hajia Schoco Company Limited and RUDAMS Consult. These sugarcanes were crushed to produce the first ever test-run sugar for the Factory." The Petition stated.
President Nana Addo Dankwa Akufu-Addo has re-nominated Mr. John Alan Kwadwo Kyerematen as Minister for Trade and Industry. He is expected to face the Parliament's Appointments Committee on Thursday, February 25 to advance reasons he must be approved again for this role.
As a general practice, the Committee has announced and received memoranda/petitions on some of the ministerial nominees including Mr. Kyerematen.It is uncertain whether or not the Petition by the two NDC functionaries would be enough to stop the NPP 2024 Flagbearer hopeful from continuing as minister.
The Komenda Sugar Factory was built by the erstwhile Mahama regime at the cost of $35 Million as part of industrialization of the country. It was hoped to employ at least, 1000 youth through the value chain. While the first sugar from the factory was produced in the last quarter of 2016, the promising investment has been left to rot since the coming into office of the Akufo-Addo government.
Akufo-Addo names 39 deputy ministers, appoints Minister of State at Finance Ministry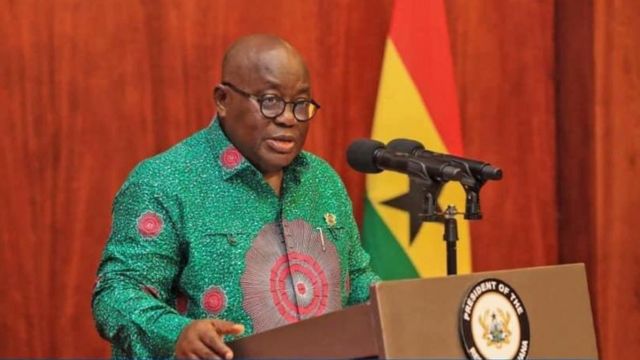 President Akufo-Addo has finally released his list of deputy ministers, subject to approval by Parliament.
According to a statement from the presidency, the list was submitted to the Speaker of Parliament today.
In all, there are 39 deputy ministers appointed under 24 portfolios.
The ministries of Trade, Local Government and Energy have three deputy minister-nominees.
The list had been highly anticipated since the vetting of Ken Ofori-Atta, who was the last minister nominee to appear before Parliament's Appointments Committee on March 26.
Ten of the nominees are women.
A number of the Ministers are also maintaining their portfolio from President Akufo-Addo's first term including Abena Osei-Asare at the Finance Ministry, Mohammed Amin Adam, William Owuraku Aidoo at the Energy Ministry, Osei Bonsu Amoah at the Local Government, Decentralisation & Rural Development and Tina Mensah at the Health Ministry among others.
In addition, a former deputy Minister of Finance, Charles Adu-Boahen, was also nominated as the Minister of State at the Ministry of Finance.
The nominees also feature first time Members of Parliament like Hassan Tampuli and John Ampontuah Kumah.
A statement from the presidency indicated that President Akufo-Addo was hopeful that, "just as was done for his Ministers, Parliament will, on a bi-partisan basis, expedite the approval of his Deputy Ministerial nominees, so they can join the Government forthwith, and assist in the delivery of his mandate for his second term in office."
Source:Citinewsroom
Focus on party interest, drop old grudges – Ebi Bright tells NDC members
Ebi Bright, a former National Democratic Congress (NDC) parliamentary candidate for Tema Central, has urged party members to put the party's vision above personal interests.
Speaking at a forum on Saturday under the theme: "Securing the NDC's Future", she said this was a lesson worth learning from the NDC's political rival, the New Patriotic Party (NPP).
"One of the few things that I envy about the NPP [members] is their loyalty to their [party] direction. They don't make it about the individuals. They don't have to like me. They are looking for what I bring to the table for the advancement of the common good."
"Our party needs to be the common denominator so let's tell that to the people holding old grudges," she stressed.
Ebi Bright added that she was a strong believer in mediation in the face of disputes between party members.
"I believe there is nothing we cannot resolve," she stated.
She thus urged party members to put aside grievances and "concentrate on our strategy and policy and direction and choice."
"I have many things that have hurt me in my journey in the party, but I am looking for an opportunity to engage… so that I can remain here and be a productive part of our party," she stated.
She also highlighted the importance of avenues for mediation and reconciliation in line with the concerns she raised.
Other speakers at the forum included former Presidential hopeful, Goosie Tanoh, former Defence Minister, Ben Kumbuor and former General Secretary of the NDC, Huudu Yahaya.
Source:citinewsroom
Hajia Alima Mahama to US, Lt. Gen OB Akwa to Egypt in Akufo-Addo's ambassadorial appointments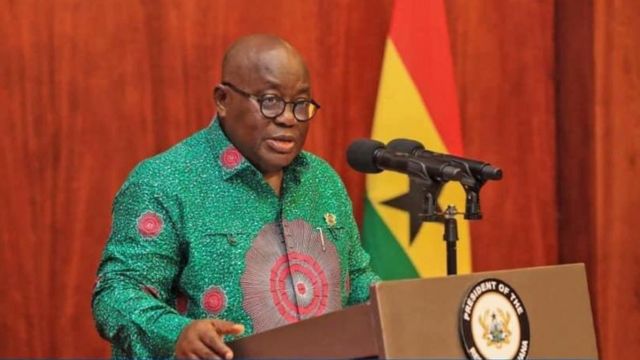 President Nana Addo Dankwa Akufo-Addo has presented a list of nominees to the Council of State to be considered for ambassadorial roles in his second term.
Among these are former Minister of Local Government and Rural Development Hajia Alima Mahama, who has been named to head Ghana's mission in Washington DC, United States of America, and former Chief of Defence Staff Lt. Gen. (rtd) Obed Boamah Akwa, who has been nominated High Commissioner to Egypt.
Some of the ambassadors who served in President Akufo-Addo's first term have maintained their roles.
Papa Owusu-Ankomah will still be in London, UK if sworn in while Alhaji Rashid Bawa will also continue to be in Abuja, Nigeria.
Others like popular broadcaster Francisca Ashietey-Odunton would be heading different missions. She moves from Kenya to Turkey.
Former People's National Convention (PNC) Presidential Candidate Dr Edward Nasigre Mahama would be replaced as Ambassador-at-Large by Michael Ofori-Atta.
Find full list below: