Keep your relationship private until there's a ring or a baby – Actress
Hollywood actress Regina Hall shared that relationships flourish better without the additional pressure from the world to fit into certain expectations. She believes that unions are not permanent until there's a long-term fixture like a ring or a baby.
The 50-year-old soaring actress may be everywhere with movies, but her private life is private personified! Speaking to Essence Magazine's,"Yes Girl! Podcast", she revealed why she has never confirmed any dating rumour about her.
"I just feel like relationships are sacred until you're in a space where you are really certain and knowing. Until you see and know what that part of your life is, inviting the public in is off-limits. But I understand people's curiosity because I ask God, 'who is it going to be'? as much as they do. I'm like, God! But I also do that with other people. My friends call me and say, 'Guess what I heard?' So, I think it's just natural human curiosity."
The actress mentioned that although that is expected to happen to someone in the spotlight, she is bothered about people knowing her business until she is certain about it.
"It's a little bit of a sacred area until there is a baby or a ring. I feel like it's just easier for even the relationship to flourish if it's left without feeling any additional pressure from the world to be like, 'oh well, now people think or know or heard, so maybe we should or shouldn't…' So I think that's why I like to be private, but curiosity is so normal," she concluded.
Source : 3News
Facebook, Instagram, WhatsApp back after global outage
Social media services Facebook, Instagram and WhatsApp are gradually being restored after a global outage, which lasted nearly six-hours.
"To the huge community of people and businesses around the world who depend on us: we're sorry. We've been working hard to restore access to our apps and services and are happy to report they are coming back online now. Thank you for bearing with us," Facebook said.
The services, owned by Facebook could not be accessed on the web and smartphone apps.
Downdetector, which tracks outages, said it was the largest failure it had ever seen, with 10.6 million problem reports around the world.
The outage began around noon Eastern time (1600 GMT) and service had yet to be restored more than four hours later.
On Sunday, a whistleblower accused Facebook of repeatedly prioritizing profit over clamping down on hate speech and misinformation. The firm owns Instagram and WhatsApp.
Shares of Facebook (FB.O), which has nearly 2 billion daily active users, opened lower after the weekend whistleblower report and slipped further to trade down 5.3% in afternoon trading on Monday. They were on track for their worst day in nearly a year, amid a broader selloff in technology stocks on Monday.
Facebook was inaccessible because users were not being directed to the correct place by the Domain Name System. Facebook itself controls the relevant settings, suggesting the problem was an internal one.
Security experts said the disruption could be the result of an internal mistake, though sabotage by an insider would be theoretically possible.
DNS allows web addresses to take users to their destinations. A similar outage at cloud company Akamai Technologies Inc (AKAM.O) took down multiple websites in July.
An outside hack was viewed as less likely.
A massive denial-of-service attack that could overwhelm one of the world's most popular sites would require either coordination among powerful criminal groups or a very innovative technique, security experts said.
Facebook acknowledged users were having trouble accessing its apps but did not provide any specifics about the nature of the problem or how many were affected by the outage.
"We're working to get things back to normal as quickly as possible, and we apologize for any inconvenience," Facebook tweeted about 30 minutes after the first reports of the outage.
One Facebook employee told Reuters that all internal tools were down. Facebook's response was made much more difficult because employees lost access to some of their own tools in the shutdown, people tracking the matter said.
Multiple employees said they had not been told what had gone wrong.
The social media giant, which is the second largest digital advertising platform in the world, was losing about $545,000 in U.S. ad revenue per hour during the outage, according to estimates from ad measurement firm Standard Media Index.
The estimates were based on total Facebook and Instagram ad spending from major advertising agencies during January to August this year.
Downdetector – which only tracks outages by collating status reports from a series of sources, including user-submitted errors on its platform – showed there were more than 50,000 incidents of people reporting issues with Facebook and Instagram. The outage might be affecting a larger number of users.
WhatsApp, the social-media giant's instant messaging platform, was also down for over 35,000 users, while Messenger was down for nearly 9,800 users.
Facebook has experienced similar widespread outages with its suite of apps this year in March and July.
Several users using their Facebook credentials to log in to third-party apps such as Pokemon Go and Match Masters were also facing issues.
"If your game isn't running as usual please note that there's been an issue with Facebook login servers and the moment this gets fixed all will be back to normal," puzzle game app Match Masters said on its Twitter account.
Source:GNA
Mum prayed and fasted for dad to be rich; he cheated on her as soon as he did – Lady cries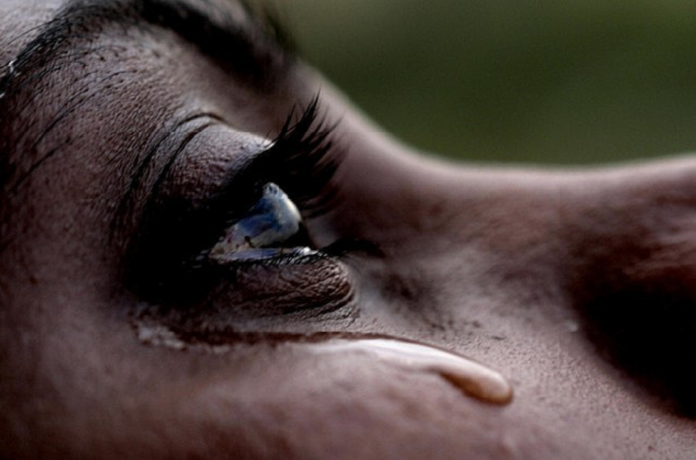 A sad netizen has chosen to find solace on social media after finding out her father has been cheating on her mum with ladies her age.
The lady, who asked well-known Ghanaian actress, Kafui Danku to anonymously share her story on her verified Facebook account recounted that she harbours hatred towards her father given what he has been doing to her mother.
She narrated that, her mother, though uneducated, is very knowledgeable in terms of home management and loves her father a lot.
The anonymous lady said her mother used to fast and pray at midnight for her dad when he had no money.
Her father eventually made it but decided to stab her mother in the back by having affairs.
The sad young lady said her father dates younger girls now. Recently, her mother confided in her saying she has noticed a change in attitude from her father, the lady revealed.
According to her, the father has stopped giving her mother money for housekeeping and anytime she asks for money, he would brush her off saying, "take money from your business, I will refund it."
The worried daughter says she is scared to tell her mother what is going on. Her mother has issues with blood pressure and she fears, letting her in on what is ongoing might harm her.
Source: Adomonline
Odartey Lamptey: I will do whatever it takes to evict my ex-wife
Former Ghanaian youth star, Nii Odartey Lamptey says he will do whatever it takes to evict his ex-wife from his seven-bedroom house at East Legon following the dismissal of her latest appeal today in Accra.
Odartey's ex-wife, Gloria Appiah wanted the Court of Appeal in Accra to grant her ownership of the ex-Ghana international's seven-bedroom house as compensation after their much-publicised split in 2013.
Speaking with Kasapa FM, shortly after the appeal was dismissed, Odartey Lamptey said the Court has directed Madam Appiah to move from the house immediately.
The former Aston Villa star said he was grateful to God for enabling him to endure the eight-year legal tussle.
"We will do whatever now to move her from the house, as soon as possible," Odartey Lamptey said.
Background
The relationship between Odartey and Gloria hit the rocks in 2013 after DNA results revealed that he was not the biological father of his three children after 20 years of marriage.
Lamptey insisted that he never asked his estranged wife to sleep with other men to get pregnant for him after allegations that he was impotent.
He now has biological children with his partner, actress Ruweida Yakubu.Lamptey owns the Golden Lions Soccer Academy and Glow Lamp International School.
Source:Graphiconline.com