Integration of Ghana Card and TIN has increased our tax base from 4% to 86% – Dr. Boako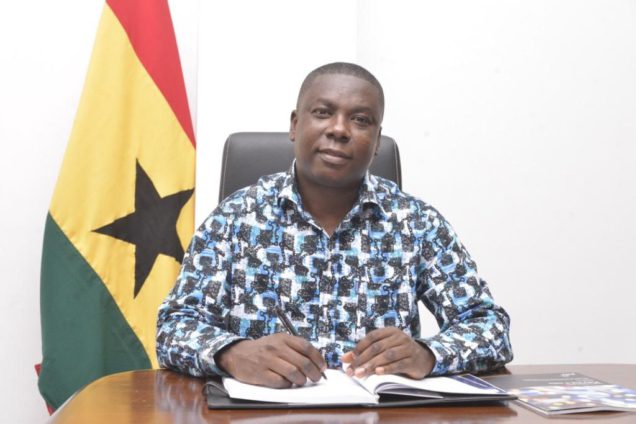 The Spokesperson for Vice President Dr. Mahamudu Bawumia says the country's tax base has broadened following the integration of the National Identification Card and the Tax Identification Number (TIN).
According to Dr. Gideon Boako, this integration automatically raised the number of Ghanaians with Tax Identification Numbers from 4% to 86%.
Speaking at a press conference on Friday, he stated that "this has made it possible for many Ghanaians to be identified as potential taxpayers"; adding that this increase in taxpayers ensures a raise in domestically mobilized revenues.
Dr. Boako added that "countries borrow because their domestically mobilized revenues are inadequate to finance critical expenditures. What governments have done in the past is to increase the tax burden of the few who are willing and pay taxes thereby collapsing business and causing unemployment."
However, he believes that the steps taken to digitise the economy will see to it that taxpayers are not overburdened.
"We also see how doing this could potentially cut down on our debt levels and consequently help us to attain a relatively stable currency and reduce the rate of inflation," he added.
His comments follow Dr. Bawumia's public lecture on the government's digitization drive at the Ashesi University on Tuesday, November 2.
Among other things, the Vice President highlighted government's achievements in digitisation and listed other digitisation projects the government is expected to embark on.
These projects include the introduction of an E-Pharmacy before the end of 2021, the launch of E-cedi and E-passport, and Zipline supplying medicines to people at home.
Meanwhile, Dr. Boako says the government's aggressive digitization agenda serve as a tool for achieving better governance.
The use of ICT in digitisation, he explained, allows public institutions to enhance their ways and means of linking with the general public so as to reduce costs, improve performance, increase ease of access and speed of delivery and effectiveness.
"Embracing digital technologies means providing strategic drivers to create open participatory and trustworthy public sectors, to improve social inclusiveness and government accountability, and to bring together government and non-government actors to develop innovative approaches to national development and long-term sustainable growth," Dr Boako added.
Source: Myjoyonline.com
We won't approve 2022 budget if… – Minority
The Minority in Parliament have threatened not to approve the budget statement for the 2022 fiscal year if the Finance Minister Ken Ofori Atta fails to show how the 2021 budget was spent.
Member of Parliament for Asawase, Muntaka Mubarak, said it was necessary for the government to tell the people of this country how the previous budget was utilized.
The Finance Minister Mr Ofori Atta is scheduled to present the budget statement in Parliament on Wednesday November 17.
Deputy Majority Leader, Alexander Afenyo-Markin, had said Parliament would start the debate on the budget from Monday, November 22, and conclude on Friday, November 26, 2021.
Speaking in an interview with TV3, Muntaka Mubarak said " This budget, we have sent signal that if you don't bring the details on how you spent the 2021 budget you are going to have it very difficult with us getting approval for 2022.
We will insist on the details, show us the details so you don't come and tell us."
Source:3 News
Fuel consumers express frustration over price hikes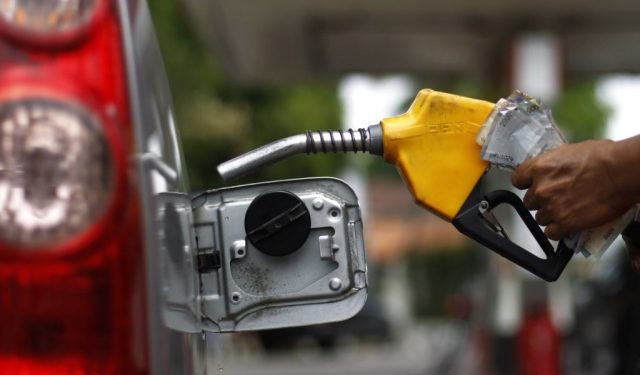 Fuel consumers have appealed to the government to take urgent steps in addressing the increasing price of the product.
Last night, some Oil Marketing Companies upwardly adjusted the cost of fuel to GHC 6.90 per litre.
These OMCs explain that the hike is a result of the rising crude prices on the international market.
Thursday evening's rise in fuel prices is the second in three weeks.
These developments have left consumers frustrated.
"At first, I was buying GHC 60.00 which could last me for a whole day. But now, I'm buying GHC 150.00 worth of fuel per day. I am going to stop this taxi work and seek employment elsewhere," one consumer told JoyNews.
Another transport operator told JoyNews that the rapid rise in fuel prices is crippling his business.
"The rising cost of fuel has affected me heavily. I run a fleet of vehicles and with the prices going up, we cannot emphasize enough, the need for the government to come in. Currently, all the vehicles are parked."
Since September last year, the cost of fuel has experienced an over 40% increment.
This has raised general concerns among a large section of the public as any adjustment in the cost of fuel has a rippling effect on the cost of other goods and services.
There have been calls already on the government to rationalize levies on petroleum products.
Speaking on Joy FM, Chief Executive Officer of the Chamber of Bulk Oil Distributors, Senyo Hosi, said that the rationalization of petroleum levies will stabilize the cost of fuel in the country.
"The Energy Sector Recovery Levy, Energy Debt Recovery Levy, Primary Distribution Levy, the Primary Distribution Margin, the Sanitation levy, all need to be rationalized. For instance, the Price Stabilization and Recovery Levy, for instance, has not been used for any stabilization programme ever," he said.
Source:Myjoyonline
Fuel prices go up despite removal of PSRL
Fuel prices are inching closer to GH¢7 per litre at major fuel trading stations despite assurances of price stabilisation as a result of removal of the Price Stabilisation and Recovery Levy (PSRL).
Last month, President Nana Addo Dankwa Akufo-Addo approved a request from the National Petroleum Authority (NPA) to zero the PSRL for two months in order to stay the increasing reviews of petroleum prices.
The move was aimed at cushioning consumers from feeling the full impact of the rising global prices on petroleum products.
Nonetheless, prices on Friday, November 5 increased at most pumps.
Petrol and Diesel are selling at maximum GH¢6.9 per litre and minimum GH¢6.75 per litre.
But the Chief Executive Officer (CEO) of oil marketing companies (OMCs), Kwaku Agyeman Duah, sees no end in sight soon.
"The trend around this time [means] it will continue going up," he told ALfred Ocansey on 3FM's Sunrise on Monday, November 1.
"We are still going to have some increments because the factors that affect the increments are still there. The increasing trend will continue."
Meanwhile, it is unclear if the NPA has completed legislative processes to give effect to the President's directive to zero PSRL.
Source:3 News