Akufu-Addo in Guinea to confer with military junta
President Nana Addo Dankwa Akufo-Addo, ECOWAS Chair, on Friday, September 17, 2021, left Accra for Guinea to meet its military leaders a day after the regional bloc imposed travel and financial sanctions on the coup makers and their families.
This is a follow-up on the recommendations West African leaders made at the regional body's Accra Extraordinary meeting to firm up a decision on the political situation in Guinea.
The ECOWAS leaders, in a post-summit communiqué, ordered a swift return to constitutional order, asking the military rulers of that country to fix presidential and legislative elections within six months.
They also demanded the immediate and unconditional release of President Alpha Conde who has been detained since his removal on September 5, 2021, by an elite army unit led by a former French legionnaire, Lt. Col Mamady Doumbouya.
The regional body said the military rulers would be "individually and collectively responsible for the physical safety of President Conde", who is being held in detention at a military facility.
The bloc froze the financial assets and imposed travel bans on Guinea's military leaders and their relatives.
It called on the African Union, the European Union, the United Nations, and other multilateral and bilateral partners to support the implementation of the sanctions against the Junta and to endorse the decisions taken by the Authority, for the restoration of constitutional rule in Guinea.
The Accra meeting, which also discussed the situation in Mali, demanded that that country's transitional authorities adhere strictly to the transition timetable for the effective conduct of elections within the non-negotiable deadline of February 2022.
Anyone stalling the transitional process, the body warned, would face the same sanctions taken against Guinea's military government.
The Authority requested President Akufo-Addo to visit Guinea and Mali as soon as possible to convey in person the decision of the Authority.
Source: citinewsroom
You can't marry Mortuary man; family tells daughter while she vows defy them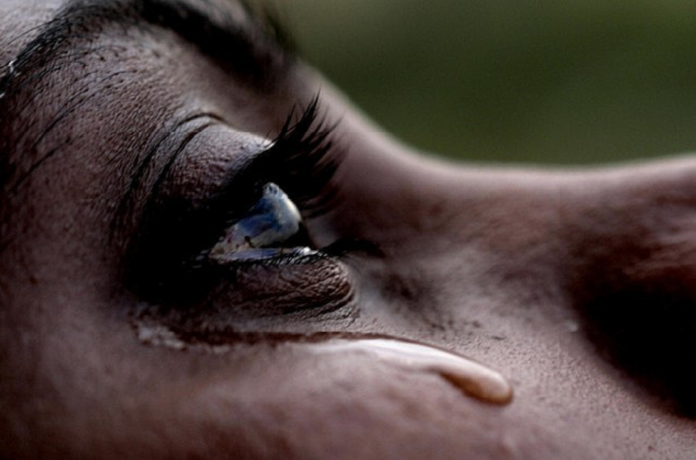 A Ghanaian woman has threatened to unilaterally marry her boyfriend who is a mortuary manager without her family's blessing because they've refused to accept the man although they "love each other very much".
According to the "very upset" woman, she has done everything possible to convince her parents to understand that she really cannot do without the man in question, but they are simply adamant.
"I invited my uncle to speak to them but they still said no," the unhappy woman said in a letter addressed to the host of Citi FM/Citi TV's Sister Sister Show.
The anonymous woman said: "Everything has been running smoothly till I introduced him to my parents," adding: "I was very upset when they told me this."
She simply could not understand why "in this 21st century" her parents can't accept her choice of a man "mainly because he is a mortuary manager".
She emphasised that the mortuary manager is "a nice gentleman" she met and started dating about a year ago, so if her parents refuse to soften their stance, she wouldn't "mind going ahead to marry him without their blessing".
The woman's letter has triggered numerous hilarious reactions from the followers of Sister Sister Show's Facebook page where it was posted.
While some people said her parents are being mean to her boyfriend, others wondered why she is threatening to destroy family relationship over a mortuary manager. They have, thus, urged her to exercise patience and get her parents' consent before she goes ahead with the intended marriage.
Source:Pulse Nigeria
Egypt to bar unvaccinated civil servants from work
Egypt will bar unvaccinated public service workers from entering government buildings from mid-next month.
A cabinet notice on Sunday said workers would have to be vaccinated or take a weekly Covid test to be allowed into government buildings from 15 November.
The cabinet also allowed the opening up of bathrooms in mosques from Wednesday. The bathrooms were closed in March last year as part of measures to contain the spread of coronavirus.
The government has also allocated a billion Egyptian pounds ($64m; £47m) to address the pandemic.
Egypt has administered more than 30 million vaccine doses out of a population of over 100 million people, according to data from its health ministry.
Source: BBC
Army thwarts Coup attempt in Sudan
Sudanese authorities have foiled an attempted coup, the army said on Tuesday, warding off a challenge to a civilian-military council that has run the country since Omar al-Bashir was overthrown in 2019.
A civilian member of the ruling council told Reuters the situation was under control after the attempted coup overnight had been contained. Interrogation of suspects was due to begin, the council member, spokesman Mohamed Al Faki Suleiman said.
The ruling body known as the Sovereign Council has run Sudan under a fragile power-sharing deal between the military and civilians following Bashir's overthrow.
It plans to hold free elections in 2024.
"The military has defeated the coup attempt and the situation is completely under control," the media advisor to Sovereign Council head, General Abdelfattah al-Burhan, told state news agency SUNA.
A government source, speaking on condition of anonymity, said the coup attempt had involved an effort to take control of state radio in Omdurman, across the River Nile from the capital Khartoum.
Measures were being taken to contain a limited number of people involved, the source said. All those implicated had been arrested, SUNA reported.
A witness said that military units loyal to the council had used tanks to close a bridge connecting Khartoum with Omdurman early on Tuesday morning.
It was not the first challenge to the transitional authorities, who say they have foiled or detected previous coup attempts linked to factions loyal to Bashir, who was deposed by the army after months of protests against his rule.
In 2020, Prime Minister Abdalla Hamdok survived an assassination attempt targeting his convoy as he headed to work in Khartoum.
Sudan has gradually been welcomed into the international fold since the overthrow of Bashir, who ruled Sudan for almost 30 years and is wanted by the International Criminal Court (ICC) over alleged atrocities committed in Darfur in the early 2000s.
Bashir is presently in prison in Khartoum, where he faces several trials.
The ICC's chief prosecutor held talks with Sudanese officials last month on accelerating steps to hand over those wanted over Darfur. read more
Sudan's economy has been in deep crisis since before Bashir's removal and the transitional government has undergone a reform programme monitored by the International Monetary Fund.
Underlining Western support for the transitional authorities, the Paris Club of official creditors agreed in July to cancel $14 billion of Sudan's debt and to restructure the rest of the more than $23 billion it owed to the club's members.
But the economy is still struggling with rapid inflation and shortages of goods and services.
Source : Reuters