Akufo-Addo to travel to Guinea to convey ECOWAS decisions
President Nana Addo Dankwa Akufo-Addo is expected to travel to Guinea "as soon as possible" to personally convey the decisions of the Authority of Heads of State and Government of the Economic Community of West African States (ECOWAS) to the interim leader.
Guinea, together with Mali, has been under the bloc's sanctions as a result of military takeover.
In Mali, the National Committee for the Salvation of the People led by Col Malick Diaw and Gen Sadio Camara on Tuesday, August 18, 2020 seized power by forcing President Ibrahim Boubacar Keïta to resign.
Mr Keïta had won a second term in elections in 2018 but there had been anger over corruption, the mismanagement of the economy and a dispute over legislative elections, prompting several large protests in the country.
An interim president, Bah Ndaw, and Prime Minister, Moctar Ouane, were put in charge awaiting the transition to constitutional rule but were also ousted by a second coup on Tuesday, May 25 led by Colonel Assimi Goïta. He declared himself interim president two days later.
The country was sanctioned by Ecowas and are scheduled to hold elections in February next year to return to constitutional rule.
In Guinea, President Alpha Conde's government was overthrown on Sunday, September 5 by members of the Special Forces of Guinea, led by Colonel Mamady Doumbouya, who has now formed the National Committee for Reconciliation and Development (CNRD).
But an emergency summit of Ecowas' highest organ in Accra on Thursday, September 16 imposed sanctions on junta members in both Guinea and Mali.
They as well as their family members have been banned from travelling and their financial assets have been frozen. This has been communicated to international bodies like AU, UN, EU and other bilateral bodies.
A decision was taken for the Chair of the Authority to personally travel to Conakry to convey the messages to the military leaders.
"[The heads of state] also, of course, reaffirmed ECOWAS' firm commitment to work and help Guinea in this process of restoring the constitutional order.
"They insisted also on the close support of traditional partner the United Nations, the African Union, European Union and also other bilateral countries and they also decided that there will be a visit by the Chair of the Authority to the Republic of Guinea as soon as possible to convey those messages regarding the decision of the Summit personally."
Source : 3News
Army thwarts Coup attempt in Sudan
Sudanese authorities have foiled an attempted coup, the army said on Tuesday, warding off a challenge to a civilian-military council that has run the country since Omar al-Bashir was overthrown in 2019.
A civilian member of the ruling council told Reuters the situation was under control after the attempted coup overnight had been contained. Interrogation of suspects was due to begin, the council member, spokesman Mohamed Al Faki Suleiman said.
The ruling body known as the Sovereign Council has run Sudan under a fragile power-sharing deal between the military and civilians following Bashir's overthrow.
It plans to hold free elections in 2024.
"The military has defeated the coup attempt and the situation is completely under control," the media advisor to Sovereign Council head, General Abdelfattah al-Burhan, told state news agency SUNA.
A government source, speaking on condition of anonymity, said the coup attempt had involved an effort to take control of state radio in Omdurman, across the River Nile from the capital Khartoum.
Measures were being taken to contain a limited number of people involved, the source said. All those implicated had been arrested, SUNA reported.
A witness said that military units loyal to the council had used tanks to close a bridge connecting Khartoum with Omdurman early on Tuesday morning.
It was not the first challenge to the transitional authorities, who say they have foiled or detected previous coup attempts linked to factions loyal to Bashir, who was deposed by the army after months of protests against his rule.
In 2020, Prime Minister Abdalla Hamdok survived an assassination attempt targeting his convoy as he headed to work in Khartoum.
Sudan has gradually been welcomed into the international fold since the overthrow of Bashir, who ruled Sudan for almost 30 years and is wanted by the International Criminal Court (ICC) over alleged atrocities committed in Darfur in the early 2000s.
Bashir is presently in prison in Khartoum, where he faces several trials.
The ICC's chief prosecutor held talks with Sudanese officials last month on accelerating steps to hand over those wanted over Darfur. read more
Sudan's economy has been in deep crisis since before Bashir's removal and the transitional government has undergone a reform programme monitored by the International Monetary Fund.
Underlining Western support for the transitional authorities, the Paris Club of official creditors agreed in July to cancel $14 billion of Sudan's debt and to restructure the rest of the more than $23 billion it owed to the club's members.
But the economy is still struggling with rapid inflation and shortages of goods and services.
Source : Reuters
Algeria's former president Abdelaziz Bouteflika dies at 84
The former Algerian president Abdelaziz Bouteflika has died at 84, the presidency announced on Friday, more than two years after he stepped down amid mass protests and under pressure from the army.
Bouteflika, a veteran of Algeria's war for independence, had ruled the North African nation for two decades. He resigned in April 2019 after nationwide street demonstrations rejecting his plan to seek a fifth term in office.
He had rarely been seen in public, even before his departure, after suffering a stroke in 2013.
After Bouteflika's resignation, in an attempt to end the protests demanding political and economic reform, Algerian officials launched unprecedented investigations into corruption.
The probes led to the imprisonment of several senior officials, including Bouteflika's powerful brother and advisor Saïd.
Saïd Bouteflika is in jail serving a 15-year sentence on a range of charges, including plotting against the state.
Place on the world stage
After Algeria's independence from France in 1962, Abdelaziz Bouteflika became Algeria's first minister of youth and sports and then, within a year and at the age of 26, foreign minister.
He was an influential figure in the Non-Aligned Movement, which gave a global voice to the emerging nations of Africa, Asia and Latin America.
As president of the UN General Assembly in 1974, Bouteflika invited the former Palestinian leader Yasser Arafat to address the United Nations, a historic step towards international recognition of the Palestinian cause.
He also demanded that China be given a seat on the UN Security Council and was loudly critical of apartheid rule in South Africa.
He championed post-colonial states, challenged what he saw as the hegemony of the United States and helped turn his country into a seedbed of 1960s idealism.
He welcomed Che Guevara to Algiers, and the young Nelson Mandela got his first training in Algeria. The Black Panther Eldridge Cleaver was given refuge in Algeria while on the run from the US police.
Negotiating the peace
In the early 1980s Bouteflika went into exile after the death of President Houari Boumédiène and settled in Dubai, where he became an advisor to a member of the emirate's ruling family.
He returned home in the 1990s, when Algeria was ravaged by a war between the army and armed Islamist militants which killed at least 200,000 people.
Elected president in 1999, he negotiated a truce with the Islamists and launched a national reconciliation process that allowed the country to restore peace.
Bouteflika joined the independence war against France at the age of 19 as a protégé of the then Commander Boumédiène, chief of staff of the Algerian border army.
On independence in 1962, Bouteflika became minister of youth and tourism in the government of President Ahmed Ben Bella at the age of 25. His appointment as foreign minister the following year made him the youngest in the world. That record still stands.
His rise continued after Boumédiène seized power and became president in 1965.
Little is known about Bouteflika's private life. Official records mention no wife, though some accounts say a marriage took place in 1990. For years he lived with his mother, Mansouriah, in an apartment in Algiers, where she used to prepare his meals.
He used the revenue from oil and gas to soothe internal discontent, and the state he ruled became more peaceful and prosperous, allowing it to sidestep, for a while, the Arab Spring unrest that toppled leaders across North Africa in 2011.
But corruption flourished and Algerians were increasingly angered by the country's political and economic torpor. This fuelled the mass protests which finally brought Bouteflika's presidency to an end.
Source: Reuters
25-year-old arrested for having midnight s3x with a goat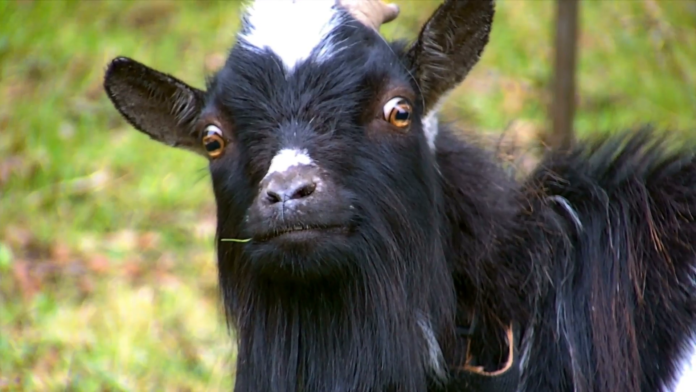 The Police in Jigawa have arrested a 25-year-old-man for alleged sexual intercourse with a goat in Gwaram Local Government Area of the state.
The Police Public Relations Officer, Jigawa Police Command, ASP Lawan Shiisu, confirmed the arrest in a statement in Dutse on Friday.
ASP Shiisu said the suspect was arrested at about 1:00 am by the police, who were on patrol in Gwaram town.
He explained that the suspect, a resident of Kunnadi quarters, was arrested by the patrol team while having sex with the goat.
"At about 0100hrs, Police from Gwaram Divisional Headquarters, while on patrol in Gwaram and its environs, arrested one 25-year-old resident of Kunnadi quarters, while having intercourse with a goat," ASP Shiisu said in the statement.
The spokesman added that investigation into the case was ongoing after which the suspect would be charged.
Source : NNA